Try the restaurant or fast food even if you are not a hotel guest
GOOD DAYS START WITH BREAKFAST!
When you wake up, visit our breakfast hall and you will be welcomed by the sweet smell of freshly baked croissants, as well as a rich buffet featuring croissants, cakes, yoghurts, fette biscottate and fresh bread, jams, cold cuts, cheeses, eggs, fresh and dry fruit, fruit juices and much more…
Start off with the right energy to face your days on the skiing trails or trekking paths of the Val di Fiemme!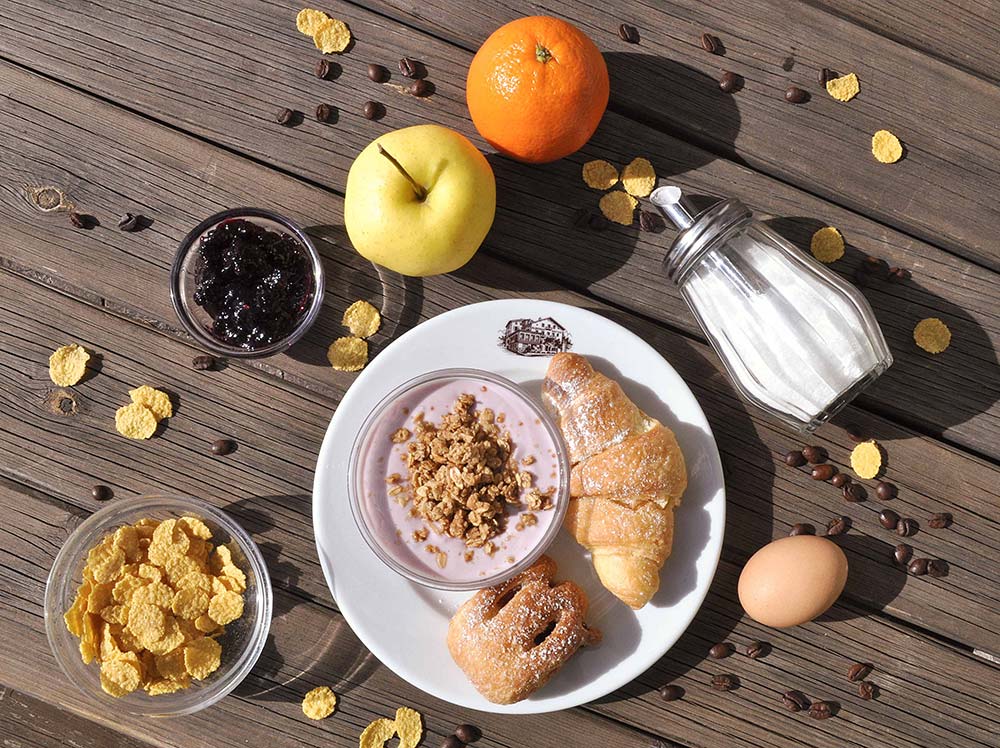 Open also to external clients, the restaurant of the Albergo Antico celebrates the tastes and flavours of the Val di Fiemme every day, at lunch and dinnertime, thanks tolocal Km 0 ingredients.
Our menu always features meat-based and vegetarian dishes, first and second courses, plus a rich side dish buffet.
A QUICK MEAL, AN APERITIF OR A PACKED LUNCH... TRY OUR FAST FOOD!
Do you want to make the most of your days on he skiing trails and outdoors? Try our Fast Foodservice!
Between 11 a.m. and 10 p.m., the hotel bar offers the chance to enjoy fast meals such as sandwiches, hamburgers or salads. You can even choose to take away your food packet and enjoy it outdoors!